THE COMPLETE DENTAL SOLUTION
With over 20 years of dental professional experience within the leadership team, GloboDent is committed to producing high quality teeth whitening materials and dental products, using the finest and safest ingredients and materials, in order to guarantee a Perfect Smile.
Dr. Saribelys Acevedo, DDS, MS

I'm using BlanQuest® Pro and almost every product from the GloboDent family for several years. Since the first try, I was amazed by the great results that my patients got with the BlanQuest® Pro, with beautiful white shades and zero sensitivity. What I love the most is the versatility of their whitening gel. It is very easy to apply, does not make bubbles at all, it is clear with great viscosity, and is very practical for me as a doctor and for my patients. I highly recommend all the GloboDent's products for your patients and even for yourself.
Dominican Republic
Dr. Amber Garcia

We've been using BlanQuest® Pro with consistently great results. We've gotten a minimum of 3 shades whiter up to 8 shades on a few patients. Most have reported no sensitivity afterwards. The few that have had sensitivity had sensitivity had sensitivity prior to whitening or had recession with exposed root structure. We are extremely pleased with this product.
Katy, TX
Dr. Obando DDS MS

I had a great experience using the BlanQuest® Pro whitening gel. From the moment I was opening the kit, the patient was very interested at the great presentation it has. The shade guide captured the patient's attention and kept her engaged on the treatment. The gingival barrier is easy to apply and very easy to remove at the end of the procedure. The best of all, we did not get any filtration towards the gums, patient did not have any sensitivity and was extremely satisfied with the shade that was obtained. "Wow…Healthy and Shiny Enamel" she stated.
St. Augustine, FL
Teeth whitening has become increasingly popular. What was once called "Beautiful Smile" has become the new normal, and entire new dental bleach shade systems have been developed to match the new whiter white. The desire for whiter teeth has become global. The demand for tooth whitening services has been on the rise since their introduction. Tooth color has a very significant impact on your perceived attractiveness,1 leading to a natural demand for the service. In addition, people are further encouraged to whiten their teeth, by their desire to be like the myriad of high-profile people who have strikingly beautiful white smiles. The demand for tooth whitening services is high enough that, for most dentists, tooth whitening procedures are a "must-have"in their dental services repertoire. One of the advantages of most tooth whitening procedures for the dental office is that they can be implemented by auxiliary staff. When properly educated, a dental assistant can perform tooth whitening with excellent results. In this paper, we intend to lay out the necessary elements of tooth whitening procedures by using GloboDent's In-Office
BlanQuest® Pro Teeth Whitening Kit
and
BlanQuest® Home Tray Whitening Kit
, as well as the information needed to educate patients.
In-office products contain the highest concentration of active ingredients, making them more efficient in rapidly altering tooth shades.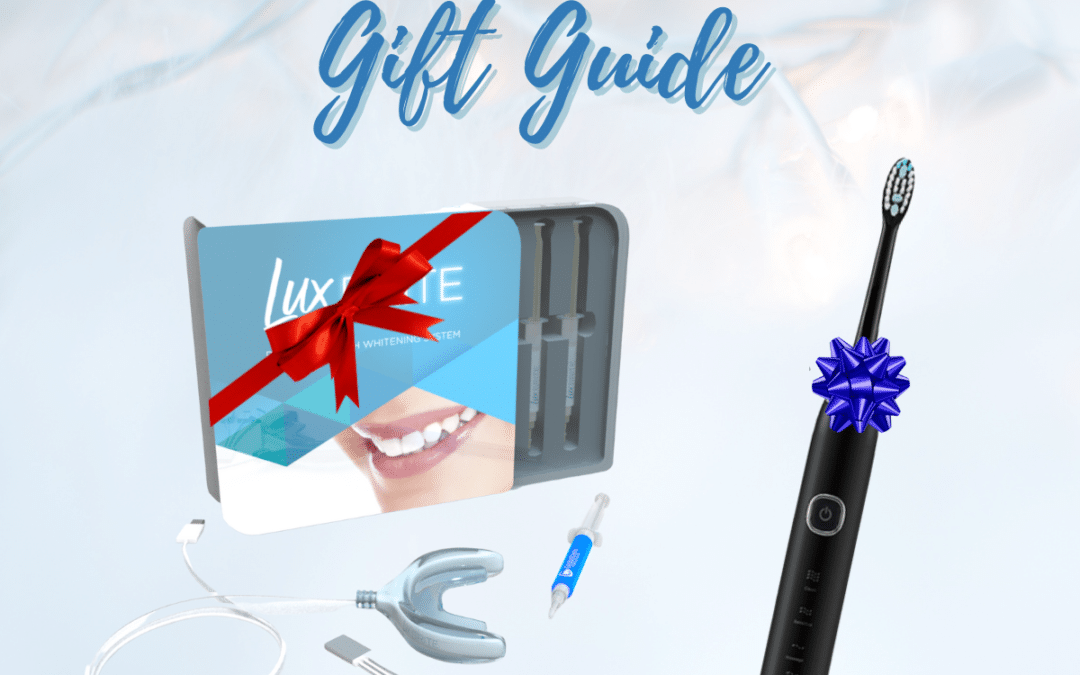 The time for holiday gifting has arrived! Whether you're looking to cross your hard-to-buy-for father-in-law off your list or need a great idea for an office gift exchange, look no further than the gift of a beautiful, bright white smile. Not only do bright smiles bring confidence, but people of all ages love the...