Has been founded on the principle of providing "The Complete Dental Solution". With over 20 years of dental professional experience within the leadership team, GloboDent is committed to producing high quality whitening materials and dental products, using the finest and safest ingredients and materials, in order to guarantee a Perfect Smile.
To utilize innovative tools and techniques while integrating strategic means of effectiveness and efficiency to improve consumer and dental professional oral care. We are committed to employing proven multifaceted diagnostic technology while creating high-quality products that will grant our consumers and professionals access to safe, comfortable and long-lasting oral care. We aim to aid in the improvement of our consumers overall dental health, enhance appearances and inspire self-confidence. We are dedicated to delivering top-tier oral health care essentials, granting each user a unique experience. We work together as a cohesive unit intertwining art, technology and the science of dentistry, thus creating value for our stakeholders, while producing cutting-edge oral care products. We pride ourselves on being a family oriented business that thrives to cultivate consumer and professional relationships, empowering and educating our clientele on the use of preventative products as well as establishing a platform built on brand integrity, honesty and trust.
Our vision is to provide our consumers and dental professionals with state of the art innovative dental solutions, fostering an enduring relationship built on family values, character and confidence, culminating with a commitment to servicing our clients with high ethical standards of conduct. Furthermore, it is our vision to eliminate barriers by delivering results that exudes self-assurance, thus yielding each client their dream smile! GloboDent is dedicated to offering extraordinary services and positive experiences while exceeding each client's expectations as the preeminent innovator in oral health globally.
Leadership – we firmly believe in the unique gifts, talents and knowledge each member of our team contributes to the success of our company; our people are our greatest assets.
Excellence – we strive to operate in the spirit of excellence in our pursuit of extraordinary
Accountability – we stand behind every product endorsed by the GloboDent name thus accepting responsibility for delivering the ultimate brand experience
Diversity – we represent a brand that promotes diversity and inclusions thus fostering an environment trust, excellence and respect
Engagement – we are most successful when our team members, consumers and dental professionals are actively engaged; developing innovative strategies and techniques while infusing art, technology, and science, providing feedback, as well as serving as practical resources inspiring a creative process to PRODUCT
Respect – we respect the opinions of all consumers and dental professionals as well as the ideas of each team member
Success – we achieve success through teamwork and partnerships; embracing collaborative measures
Honesty – we are commitment to holding all parties to highest ethical standards
Innovation – we were equipped to lead, we are THE innovative dental solution
Passion – we take pride in our work, every product is birthed out of passion
Arturo Paiva Co-Founder/CEO GloboDent, LLC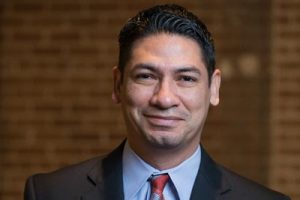 Arturo Paiva is the founder and Chief Executive Officer (CEO) of GloboDent LLC, a top-tier dental and oral health company specializing in offering cutting edge oral care products. Paiva oversees global operations and is responsible for delivering innovative tools and techniques to improve consumer and dental professional oral care. He has more than twelve years of experience in the dental industry. Prior to founding GloboDent, he was Vice President of an international dental manufacturing company. He has an entrepreneurial mindset with exceptional proficiency in product development and is known for helping emerging entrepreneurs with launching their products and building a leading brand.
Additionally, Paiva is also very passionate about giving back to the community.
Paiva holds a MBA from the University of St. Thomas. A native of Peru, he is married with two children and resides in Houston. In his free time, he enjoys travelling with the family and playing sports.